Last week I packed my suitcase and got on a plane to London. The agenda - presenting at the February Hadoop Users Group UK meetup. The meetup was supposed to take place two weeks ago, but it was delayed due to a Tube strike. Fortunately the strike was suspended after unions reached a deal with the London Underground and the rescheduled event took place on time.
Almost a hundred Hadoop enthusiasts turned up. From genius techies to data newbies, everyone came to network over pizza and beer. I was really excited to see such a vibrant Hadoop community in London, it's not trivial at all.
Presenters included Flavio Junqueira from Microsoft, an active contributor to Apache Zookeeper, and the event's sponsor ASOS, a major online fashion retailer. ASOS use a lot of Big Data and demoed a really cool map that visualizes orders from around the world in real-time. They also talked about their recommendation engine and how they analyze customer behavior to recognize churn (customers who stop using their service) and enter such users into the appropriate funnel.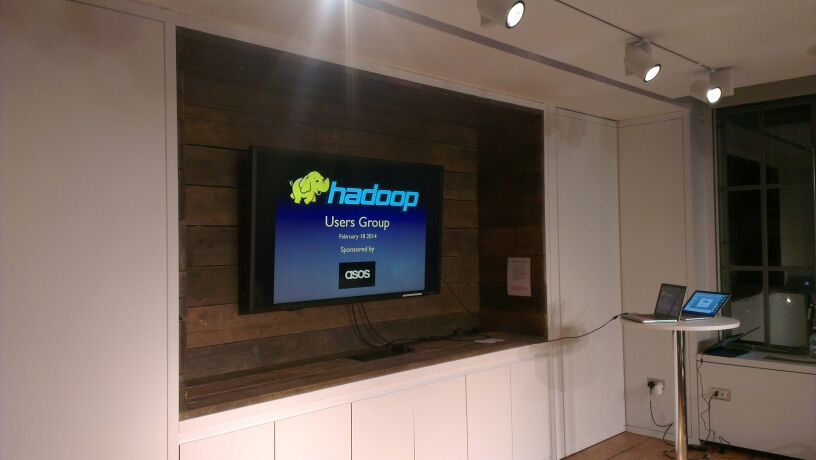 I presented a short slideshow and demoed our Hadoop-as-a-Service platform. A lot of hands were raised following the demo and people had excellent questions: why shouldn't they write Hadoop code, how to debug that a function performs as expected, and whether we integrate with Azure. Quite a few folks were excited by our offering. I had a chat with an ETL developer who needed to run ad-hoc processes. She had a hard time implementing Hadoop thus far, so she was glad to see how much hassle Xplenty can save her.
I had a great trip. I was really happy to connect with Hadoop users in London and spread the word about Xplenty. Even the Tube ran smoothly. I'm really looking forward to engage with more Hadoop communities around the world and help them to implement Hadoop. Feel free to contact me if you're holding a local Hadoop event.
You might also like our other posts...