Salesforce is one of the most prestigious companies in the world. The company's groundbreaking cloud-based software is a revolutionary element for organizations and businesses around the world - helping to automate, streamline, and optimize everything from customer service and marketing to application development and data analytics.
With the massive suite of products produced by Salesforce, the company (and other independent outlets) puts on a wide range of events to showcase its enormous power and business potential. Attending these programs will give users and customers from all walks of business life a leg up on Salesforce use for the years to come.
Ready to see the best Salesforce conferences and events coming up in 2020? Here's our list of the top seven Salesforce events for 2020: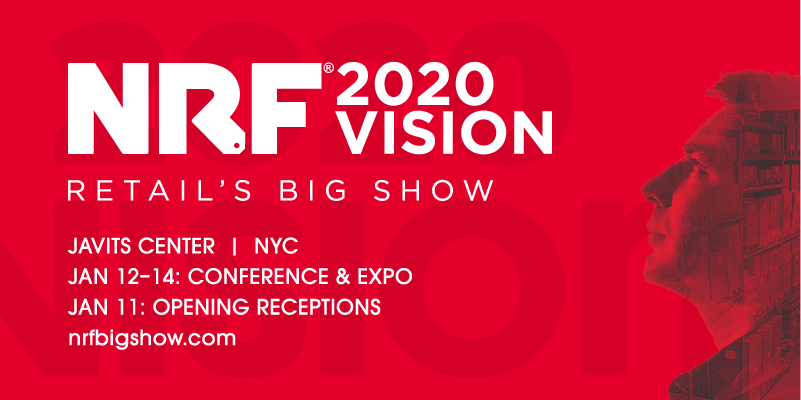 Date: January 12-14
Location: New York City, NY
Known as "retail's big show," the 2020 Vision conference is the centerpiece showcase for the retail industry. The conference looks forward to the trends, influences, and technologies that will shape the retail sector in the years and decades to come.
Salesforce will be well represented at the 2020 conference. It's a massive event, featuring over 38,000 attendees, 16,000 retailers, and 800 exhibitors from 99 different countries. The CEOs from Crate and Barrel and StockX will speak, along with representatives from Sephora, Lowe's, and Beyond Meat and former Representative Paul Ryan.
Date: June 19-20
Location: San Francisco, CA
This comprehensive and engaging conference from Salesforce is a must-attend for all Salesforce developers. The conference offers a "latest and greatest" look at new Salesforce products and innovations from engineers and product leaders. Look forward to networking opportunities with other developers and insights and learnings from Salesforce admins and architects.
The conference also boasts hands-on workshops, expert-led sessions, connections with colleagues and Salesforce personnel, and the fun conference "TrailheadX Quest." Opportunities for further connections come from the Salesforce "Global Gathering."
Date: January 17-18
Location: Phoenix, AZ
In the heart of the desert, this Salesforce developer and architect conference provides users of all ages and experience valuable insight into the platforms and its users. The two-day event features three distinct tracks: developers, architects, and configurators. Each track features engaging speakers, training, preparations, technical information, and much more. It's a valuable tool for anyone using or involved with the software.
Another bonus? The conference takes place in Phoenix's ultra-cool Warehouse District.

Date: April 6-9
Location: San Jose, CA 
Salesforce makes an appearance at the Internet of Things World Conference and Expo. This huge conference focuses on the strategies and technology surrounding the "Internet of Things" (IoT) and boasts over 12,000 figures from around the industry.
Tracks include industrial and consumer verticals and the tech industry; there will also be over 400 exhibitors and startups featured at the World Conference and Expo. Workshops feature sessions on the "comprehensive smart environment," standards and intellectual property, and connected health. Speakers include representatives from Avis, Dell Technologies, Rolls-Royce, and much more.

Date: May 4-6
Location: Chicago, IL
In the heart of the Windy City, Connections - from Salesforce - is the place to go to discover how to optimize the use of the platform. This two-day event showcases the experience and talents of industry experts and focuses on the practical business applications of the Salesforce platform. Connections consists of representatives from the retail, consumer goods, financial services, healthcare, and manufacturing industries.
There are three different tracks for the Connections expo. Discover how to better connect with customers in the marketing track, discover new tools and future applications in the commerce track, and grow customer relationships with the service track. The conference also includes a focus on giving back to the community and culminates with a "Salesforce Concert."
Date: June 15-17
Location: New York City, NY
It's not about characters from Star Trek or James Bond, but the technology focus is undoubtedly there at New York City's QCon. This conference showcases the best practices and technologies from the world's most innovative software companies. One of the QCon featured speakers? Salesforce VP Cloud Architect (and former security director of the Obama 2012 campaign technology program) Ben Hagen.
Tracks for the 2020 conference include "Modern CS in the Real World," "Machine Learning for Developers," "Trust, Safety, and Security," and "Developing/Optimizing Clients for Developers."
Date: November 9-12
Location: San Francisco, CA
The prestigious annual Dreamforce conference from Salesforce is one of the premier events in the industry every year. Salesforce's event draws some of the biggest names in the world for acclaimed keynote addresses. Recent speakers include former president Barack Obama, Apple CEO Tim Cook, Game of Thrones actress Emilia Clarke, and many more.
The conference boasts a massive selection of workshops, sessions, talks, and industry events; there's a wide array of new product demonstrations and hands-on displays. Dreamforce is rife with networking opportunities for attendees and plenty of fun - with rollicking concerts and parties throughout the four-day event (past bands showcased at Dreamforce include U2 and Metallica). For anyone involved with Salesforce, this event is a must-attend to cap off 2020.
Xplenty's Thoughts
With this fantastic list of shows around the world, there's plenty of opportunity for all levels of Salesforce user to learn, network, and discover in 2020. To pick just one to recommend is tough - but we'd have to go for the Dreamforce 2020 event in San Francisco. This flagship conference from Salesforce is the best and most comprehensive (and the most fun) way to explore all the platform has to offer.
If you need an ETL solution to integrate with Salesforce and are ready to see how Xplenty can help with your organization's Salesforce deployment- Click here for a free 7 day trial.
Related reading: How to Use Salesforce to Salesforce to Enable Your Data Sharing Strategy
(Some rights reserved on images)
You might also like our other posts...