Gmail users can enjoy a new Xplenty feature in their mailbox.
Xplenty notification emails now include "View Job" and "View Cluster" action buttons. The buttons are available at the inbox level, so you can easily interact with jobs and clusters in Xplenty without having to open emails.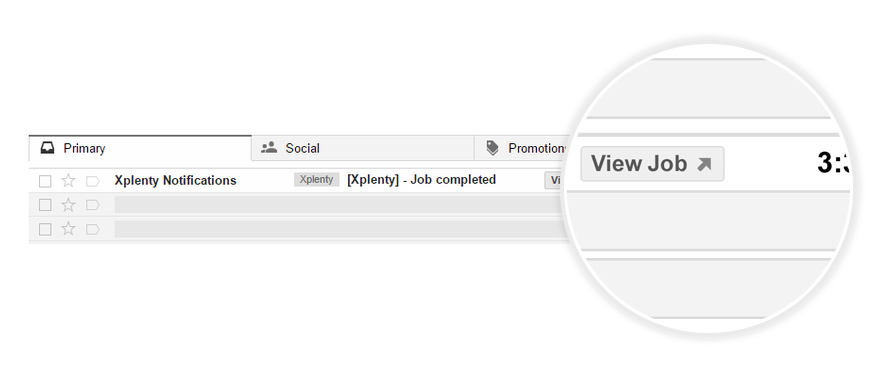 We hope that this feature will save you time and improve your Xplenty experience.
You might also like our other posts...