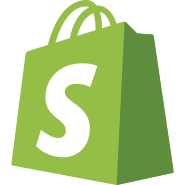 8x8 is a cloud-based VoIP system that provides an array of communication services to businesses, including virtual office numbers, a versatile communications console and a wide range of analytics. The analytics can provide important call insights - including the average duration of a call and how many calls are abandoned or missed - as well as agent performance analytics, like who is completing the most calls or who has the longest wait times. 8x8 can also use that data to improve customer interactions, tracking agent skill sets in order to match customers with the agents that are most equipped to help them.
Integrate 8x8 to Shopify
Popular Use Cases
Xplenty can extract any data that you need from 8x8. Here are some of our most popular use cases:
Interactions
Track a wide range of data about interactions that your agents have, including what customers are being contacted, the durations of the calls and the number of abandoned calls. Then, integrate that data with any number of tools that track customer interactions to improve your overall customer service performance.
Campaigns
Monitor interactions within a specific campaign and see data like who is making calls, the total call time, the relevant phone numbers and the record statuses for those interactions i.e. new, queued, accepted, completed or scheduled. These individual campaign metrics can then be used to track campaign performance trends and improve the effectiveness of future campaigns.
Agents
Get details about an individual agent or group of agents, including their names, IDs, groups, and level of access. You can also use this data to request a range of other information about those agents from different endpoints, including what activities they are involved in or what interactions they have had.
Groups
Retrieve a list of the agent groups in your organization, including their names, IDs, and deletion statuses. This data will allow you to request more specific information about that group's performance from other endpoints, such as the agent endpoint.
Popular Use Cases
Xplenty can extract any data that you need from Shopify. Here are some of our most popular use cases:
Abandoned Checkout
Track checkouts that were added to a customer's cart but not completed as sales. This field includes data about the customer, the product and the reason for cancellation. It can help determine which products are most commonly abandoned at checkout and why, allowing you to run better predictive analyses about your future products and customers.
Customers
Retrieve basic customer information - such as ID, email, mailing address, and name - as well as data about customer behavior, such as the last order a customer made, their total amount spent or how many orders they have made with your company. You can then use this data to focus your marketing efforts towards specific customers or demographics.
Orders
Retrieve important data about an order request, such as customer contact information, the product ordered or the status of the order itself. Then, use this field to track important sales data like what products are being ordered the most or sales trends based on region or product price.
Products
Create any number of product groupings and view data ranging from the product name and product ID to how much the product weighs, when it was created and how much it costs. Then, use that data to track trends and understand what types of products have been successful and why.
Transactions
Track any exchange of money that occurs on Shopify, including completed sales, refunds and voided orders. This data can also track the actual revenue generated from your orders via their order ID's, which will provide you with a sales-focused view of how well your business is performing.
Refunds
Capture data from any transaction where the money has been refunded to the customer or any transaction where an item has been returned after being ordered. You can then view details about how much was refunded, what products were returned and whether or not those products have been restocked. This information can ultimately help you understand which products are successful, which are not and why.
Why Our Customers Choose Xplenty
Ownership
We take ownership of your data pipelines. That means that our platform will ensure that your data continues to flow and that your pipelines won't break - and, if they do break, it's our problem, not yours. So rest easy knowing that Xplenty has got you covered.
Control
Xplenty offers you full flexibility when it comes to how much control you have over the process of data integration. That means that you choose exactly what data will be delivered, how it's going to be delivered, and when.
---
Ease of Use
You don't have to be tech-savvy to use Xplenty. There's no code, no engineering and no need to worry about messing up your data delivery.
Reach
Data integration used to be the domain of IT, data developers and BI. Xplenty changes all of this, allowing every team within a company - marketing, sales, product, finance, HR, etc. - to use the platform to power their analytics and gain important business insights.
Integrate Your Data Today!
Try Xplenty free for 7 days. No credit card required.