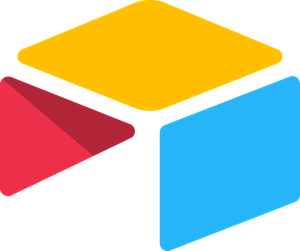 Integrate Amazon Kinesis Firehose to Airtable
Amazon Kinesis Firehose is a fully managed service for delivering real-time streaming data to destinations such as Amazon Simple Storage Service (Amazon S3) and Amazon Redshift.
With Firehose, you do not need to write any applications or manage any resources. You configure your data producers to send data to Firehose and it automatically delivers the data to the destination that you specified.
Amazon Kinesis Firehose is the easiest way to load streaming data into AWS.
Visit Amazon Kinesis Firehose Read the Docs
Integrate Amazon Kinesis Firehose to Airtable
Popular Use Cases
Xplenty can extract any data that you need from Airtable. Here are some of our most popular use cases:
Editorial Calendar
Streamline your content creation process - including blogs, emails, and social media posts - push content through your pipelines, and keep your entire team on the same page.
Product Catalog & Orders
Create a catalog of all the products you have to offer. Build orders for customers, ensure that they're updated, and integrate this information with your other customer data sources to avoid duplicate data and keep your business organized.
Project Tracker
Use the project management template to consolidate your work, manage deadlines, and keep your team up-to-date on the status of every relevant business project.
Sales CRM
Better manage customer relationships, keep your team members focused, and improve your sales process by centralizing all of your important sales information on one easy-to-understand template.
Advertising Campaigns
Keep track of your advertising campaigns across platforms so that you can spend less time on campaign management and more time on the creative process.
Why Our Customers Choose Xplenty
Ownership
We take ownership of your data pipelines. That means that our platform will ensure that your data continues to flow and that your pipelines won't break - and, if they do break, it's our problem, not yours. So rest easy knowing that Xplenty has got you covered.
Control
Xplenty offers you full flexibility when it comes to how much control you have over the process of data integration. That means that you choose exactly what data will be delivered, how it's going to be delivered, and when.
---
Ease of Use
You don't have to be tech-savvy to use Xplenty. There's no code, no engineering and no need to worry about messing up your data delivery.
Reach
Data integration used to be the domain of IT, data developers and BI. Xplenty changes all of this, allowing every team within a company - marketing, sales, product, finance, HR, etc. - to use the platform to power their analytics and gain important business insights.
Integrate Your Data Today!
Try Xplenty free for 7 days. No credit card required.