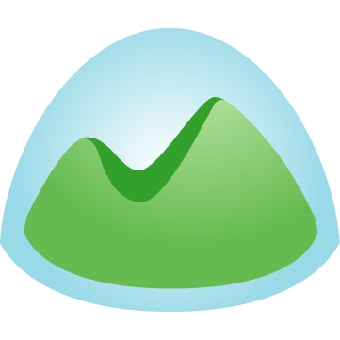 Integrate Autopilot to Basecamp
Autopilot is a visually-focused marketing software that provides tools for automating a customer's journey. These include custom triggers that can be mapped out and automated ahead of time so that you can send the right kind of follow-up communications to the right customers. Autopilot can also automatically capture visitors, segment contacts using pre-established filters, and track the progress that a company is making towards a marketing goal. This allows users to make modifications that increase efficiency in real time.
Integrate Autopilot to Basecamp
Popular Use Cases
Xplenty can extract any data that you need from Autopilot. Here are some of our most popular use cases:
Contacts
Manage your contacts by updating, deleting, or retrieving contact data, including names, emails, phone numbers, the source of the lead and their affiliated company. With this information, you can more easily segment each contact into appropriate groupings that will make your marketing more targeted and effective.
Smart Segments
Retrieve a list of existing smart segments, including the names and IDs for those segments. Then, gather data from a single smart segment to see relevant contact information, including how many contacts are grouped into that segment and who the first 100 contacts are. You will also get a bookmark link to the next batch of contacts, should there be more.
Journeys
Get a list of journeys that have API triggers, which includes their names and trigger IDs. Then, use that trigger to automatically add a contact to a journey via the contact's ID or email address.
Popular Use Cases
Xplenty can extract any data that you need from Basecamp. Here are some of our most popular use cases:
Projects
Get data about a project, including its name, status, and the list of tools enabled for that project (schedules, to-do's, and message boards, for example). You can also use this endpoint to modify existing projects that need additional functionality or to trash projects that are no longer being worked on.
To-do
Retrieve information about a to-do task, such as its name, status, creator and assignee. Then, look at important information about your tasks such as what tasks a person has assigned to them, what tasks are still active and how long those tasks have been active. This can help you measure project performance and other key metrics.
Events
Track any time a change occurs in Basecamp i.e. if there is a new comment, an assigned to-do, a new document, or any number of other events. This data can help you highlight trends, run analytics, and support any other data sources that rely on event reporting.
Comments
Get information about any comment made in Basecamp, including the name of the commenter, the date the comment was made, the content of the comment, and what project the comment was on. This data can help you both monitor user engagement and gauge which projects are being talked about the most.
Why Our Customers Choose Xplenty
Ownership
We take ownership of your data pipelines. That means that our platform will ensure that your data continues to flow and that your pipelines won't break - and, if they do break, it's our problem, not yours. So rest easy knowing that Xplenty has got you covered.
Control
Xplenty offers you full flexibility when it comes to how much control you have over the process of data integration. That means that you choose exactly what data will be delivered, how it's going to be delivered, and when.
---
Ease of Use
You don't have to be tech-savvy to use Xplenty. There's no code, no engineering and no need to worry about messing up your data delivery.
Reach
Data integration used to be the domain of IT, data developers and BI. Xplenty changes all of this, allowing every team within a company - marketing, sales, product, finance, HR, etc. - to use the platform to power their analytics and gain important business insights.
Integrate Your Data Today!
Try Xplenty free for 7 days. No credit card required.