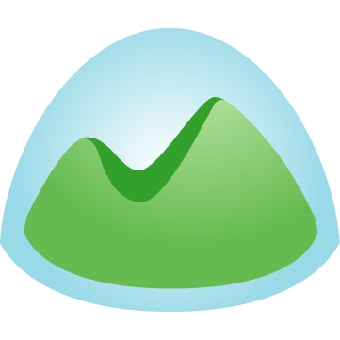 Integrate Basecamp to Appsee
Basecamp consolidates many project management systems into one centralized location that includes to-do lists, shared documents, schedules and discussions. In the Basecamp interface, users can see what tasks need to be accomplished, who they are assigned to and when they are due. They can also access public documents and discussion boards. This allows for more organized communication and more efficient and comprehensive teamwork.
Integrate Basecamp to Appsee
Popular Use Cases
Xplenty can extract any data that you need from Basecamp. Here are some of our most popular use cases:
Projects
Get data about a project, including its name, status, and the list of tools enabled for that project (schedules, to-do's, and message boards, for example). You can also use this endpoint to modify existing projects that need additional functionality or to trash projects that are no longer being worked on.
To-do
Retrieve information about a to-do task, such as its name, status, creator and assignee. Then, look at important information about your tasks such as what tasks a person has assigned to them, what tasks are still active and how long those tasks have been active. This can help you measure project performance and other key metrics.
Events
Track any time a change occurs in Basecamp i.e. if there is a new comment, an assigned to-do, a new document, or any number of other events. This data can help you highlight trends, run analytics, and support any other data sources that rely on event reporting.
Comments
Get information about any comment made in Basecamp, including the name of the commenter, the date the comment was made, the content of the comment, and what project the comment was on. This data can help you both monitor user engagement and gauge which projects are being talked about the most.
Popular Use Cases
Xplenty can extract any data that you need from Appsee. Here are some of our most popular use cases:
Events
Track a variety of data related to events that happened during user sessions, such as the number of total events in a given period, the properties associated with those events and the number of occurrences of a specific property. This endpoint can also be used to signal when an event occurrence might warrant further examination of the video recording to see when and why it occurred.
Screens
Monitor how users interact with your screens, including how many times a screen was accessed, what types of gestures were used, and what screen was accessed next. This can give you a broader view of how your users interact with your app. Use this information to gauge the effectiveness of your screen designs and know which features are being used more or less frequently.
Analytics
Get analytics data for your app, including the number of users that accessed it and the number of sessions that occurred. This data can be filtered by a set of parameters, including country, date, OS, device, and session duration.
Sessions
Request data about a user's session, which can be filtered by things like user ID, included events, device type and screen. Appsee will return any pertinent data and include information like the video URL, crashes that occurred and any other events that occurred during the session.
Funnels
Retrieve data about your conversion funnels and sort it by parameters, including date range, app version, device and platform. Then, Appsee will return a list of steps in the funnel, along with how many users accessed that step and what their completion percentage was.
Why Our Customers Choose Xplenty
Ownership
We take ownership of your data pipelines. That means that our platform will ensure that your data continues to flow and that your pipelines won't break - and, if they do break, it's our problem, not yours. So rest easy knowing that Xplenty has got you covered.
Control
Xplenty offers you full flexibility when it comes to how much control you have over the process of data integration. That means that you choose exactly what data will be delivered, how it's going to be delivered, and when.
---
Ease of Use
You don't have to be tech-savvy to use Xplenty. There's no code, no engineering and no need to worry about messing up your data delivery.
Reach
Data integration used to be the domain of IT, data developers and BI. Xplenty changes all of this, allowing every team within a company - marketing, sales, product, finance, HR, etc. - to use the platform to power their analytics and gain important business insights.
Integrate Your Data Today!
Try Xplenty free for 7 days. No credit card required.