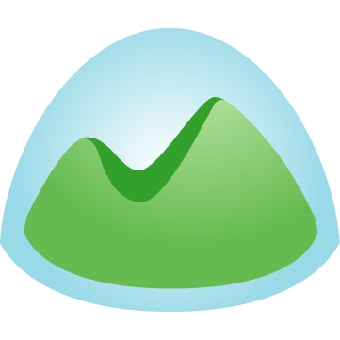 Integrate Basecamp to ChartMogul
Basecamp consolidates many project management systems into one centralized location that includes to-do lists, shared documents, schedules and discussions. In the Basecamp interface, users can see what tasks need to be accomplished, who they are assigned to and when they are due. They can also access public documents and discussion boards. This allows for more organized communication and more efficient and comprehensive teamwork.
Integrate Basecamp to ChartMogul
Popular Use Cases
Xplenty can extract any data that you need from Basecamp. Here are some of our most popular use cases:
Projects
Get data about a project, including its name, status, and the list of tools enabled for that project (schedules, to-do's, and message boards, for example). You can also use this endpoint to modify existing projects that need additional functionality or to trash projects that are no longer being worked on.
To-do
Retrieve information about a to-do task, such as its name, status, creator and assignee. Then, look at important information about your tasks such as what tasks a person has assigned to them, what tasks are still active and how long those tasks have been active. This can help you measure project performance and other key metrics.
Events
Track any time a change occurs in Basecamp i.e. if there is a new comment, an assigned to-do, a new document, or any number of other events. This data can help you highlight trends, run analytics, and support any other data sources that rely on event reporting.
Comments
Get information about any comment made in Basecamp, including the name of the commenter, the date the comment was made, the content of the comment, and what project the comment was on. This data can help you both monitor user engagement and gauge which projects are being talked about the most.
Popular Use Cases
Xplenty can extract any data that you need from ChartMogul. Here are some of our most popular use cases:
Plans
Gather data about your subscription plans - like the subscription IDs, names, billing intervals, and the number of intervals that are charged at once - to evaluate the performance of each plan. This will help you better understand the effectiveness of your plans so that you can determine which ones are more or less successful as a whole.
Customers
Create, retrieve, or update data for new or imported customers in ChartMogul. This allows you to see important customer contact details, customer IDs, and valuable performance data including a customer's MRR, ARR, and industry sector. You can then use that data to better segment your customers, which can provide more accurate and specific information about your business performance.
Invoices
Import invoice data for customers that you are tracking through ChartMogul, including customer IDs, dates of purchase, transactions, and any relevant line items. Then, use ChartMogul to create subscription data for those customers and use that data to track more specific revenue data, both in ChartMogul and in your other data sources.
Transactions
Track payments or refunds made on an invoice to see the transaction ID, type of transaction, transaction date, and whether or not the transaction was successful. This can help you get more accurate analytics from your invoice data. It can also indicate when there is an unusually high number of refunds, which could signal a problem worth addressing.
Subscriptions
Get a list of subscriptions that ChartMogul has automatically generated from invoice data. This endpoint returns several IDs - including subscription IDs, customer IDs, plan IDs, and data source IDs - that will help you to more easily track and integrate data between any of those parameters to create deeper, more accurate business analytics.
Tags
Use tags to track terms that are associated with a customer so that you can segment or monitor them more specifically. For example, you could tag a particular customer as "high priority," "returning" or anything else that is relevant to your business, and then retrieve a list of customers who have been tagged with those attributes in order to analyze them as a segment.
Custom Attributes
Update customer data with custom attributes that are more specific to the needs of your company. This can include both tags as well as more complex custom attributes. Then, track those attributes in ChartMogul to get analytics that are focused on your particular business concerns.
Why Our Customers Choose Xplenty
Ownership
We take ownership of your data pipelines. That means that our platform will ensure that your data continues to flow and that your pipelines won't break - and, if they do break, it's our problem, not yours. So rest easy knowing that Xplenty has got you covered.
Control
Xplenty offers you full flexibility when it comes to how much control you have over the process of data integration. That means that you choose exactly what data will be delivered, how it's going to be delivered, and when.
---
Ease of Use
You don't have to be tech-savvy to use Xplenty. There's no code, no engineering and no need to worry about messing up your data delivery.
Reach
Data integration used to be the domain of IT, data developers and BI. Xplenty changes all of this, allowing every team within a company - marketing, sales, product, finance, HR, etc. - to use the platform to power their analytics and gain important business insights.
Integrate Your Data Today!
Try Xplenty free for 7 days. No credit card required.