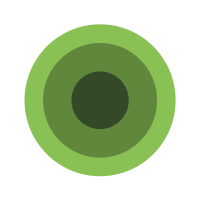 Integrate Delighted to Wootric
Delighted is a service that employs single question surveys to provide businesses with real-time customer feedback. Each survey question can have a rating scale for customers to select from as well as a section where customers have the option to leave a free-form comment. This provides both a numerical score - that can be collected to create a Net Promoter Score (NPS) - and useful customer feedback that Delighted can filter and search to retrieve the most useful responses for a given purpose.
Integrate Delighted to Wootric
Popular Use Cases
Xplenty can extract any data that you need from Delighted. Here are some of our most popular use cases:
People
Create a survey recipient, including their customer ID, email address and phone number. Then, you can customize your survey delays based on your customers' needs and preferences, specifying how you want the surveys sent - via SMS or email - and how frequently you want them sent.
Survey Responses
Retrieve data from customer responses, including the score they selected, any comments they left in response to the survey and the person ID for the customer (which allows you to continue to track their responses). Additionally, use this data to create and update your Net Promoter Score, which can help provide customer analytics both within Delighted and in other data sources via integration.
Metrics
View important metrics for your account like your NPS and the percentage of your respondents that identified as promoters, passives, or detractors. This provides a broader view of your survey performance that can help you determine your overall business performance.
Unsubscribes
When someone unsubscribes, you can maintain their previous survey response data and view their old emails. When integrated with other user data, this information can provide key business insights. It can also be used to run an array of business analyses, including predictive analytics.
Popular Use Cases
Xplenty can extract any data that you need from Wootric. Here are some of our most popular use cases:
Responses
Track the data associated with your survey responses. This allows Wootric to both provide you with analytic data about your NPS and integrate that data with your CRM.
End Users
Interact with data about your end users - including their contact information, their relationship with your company (such as what plan or product they use) and the date they were last surveyed - to gauge how out-of-date your data about each user may be. Then, use this information to decide if/when they should be surveyed again.
Declines
Monitor which surveys were declined and by whom. This data includes the ID of the respondent, the survey ID and the time at which it was declined. You can then identify which surveys were unsuccessful and which customers are unlikely to respond to surveys. This can help to accurately segment your customers and better gauge where they are in their lifecycle with your company.
Why Our Customers Choose Xplenty
Ownership
We take ownership of your data pipelines. That means that our platform will ensure that your data continues to flow and that your pipelines won't break - and, if they do break, it's our problem, not yours. So rest easy knowing that Xplenty has got you covered.
Control
Xplenty offers you full flexibility when it comes to how much control you have over the process of data integration. That means that you choose exactly what data will be delivered, how it's going to be delivered, and when.
---
Ease of Use
You don't have to be tech-savvy to use Xplenty. There's no code, no engineering and no need to worry about messing up your data delivery.
Reach
Data integration used to be the domain of IT, data developers and BI. Xplenty changes all of this, allowing every team within a company - marketing, sales, product, finance, HR, etc. - to use the platform to power their analytics and gain important business insights.
Integrate Your Data Today!
Try Xplenty free for 7 days. No credit card required.