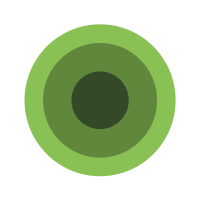 Integrate Freshdesk to Wootric
Freshdesk is a customer support ticketing system that includes a range of ticketing tools such as ticket prioritization, service level agreements, native internal communication between collaborating agents, automated suggestions for ticket solutions and in-depth customer support analytics.
Integrate Freshdesk to Wootric
Popular Use Cases
Xplenty can extract any data that you need from Freshdesk. Here are some of our most popular use cases:
Agents
Create, view, and/or modify information associated with one of your support agents, including their contact information (name, email, phone number), their permission level and which customer support group they belong to. You can also see if the agent is currently available to take a ticket and how long they have been available for so that you can assign tickets to appropriately.
Conversations
Retrieve and update information about replies and notes associated with tickets, including the full text of the reply and the IDs of the agents, customer and support ticket associated with the conversation. This will not only allow you to integrate the full content of a support interaction into your customer support analytics but also allow Freshdesk to provide deeper analytics with regards to support agent performance.
Tickets
See an array of information about a support ticket, including the customer that submitted the ticket, the source they submitted it from, the assigned agent, the content of the support request and the priority that Freshdesk has assigned that ticket. This, along with data about the type of support issue that the ticket is addressing, will allow you to more effectively assign the right members of your support team to the right tickets.
Contacts
View data about a contact that has created a support ticket. This includes both basic contact information - like their name, email address, and social media ID - and information that will help you to more effectively assign the right agents to meet that contact's needs, such as their preferred language, their associated tags and what other tickets they have submitted.
Popular Use Cases
Xplenty can extract any data that you need from Wootric. Here are some of our most popular use cases:
Responses
Track the data associated with your survey responses. This allows Wootric to both provide you with analytic data about your NPS and integrate that data with your CRM.
End Users
Interact with data about your end users - including their contact information, their relationship with your company (such as what plan or product they use) and the date they were last surveyed - to gauge how out-of-date your data about each user may be. Then, use this information to decide if/when they should be surveyed again.
Declines
Monitor which surveys were declined and by whom. This data includes the ID of the respondent, the survey ID and the time at which it was declined. You can then identify which surveys were unsuccessful and which customers are unlikely to respond to surveys. This can help to accurately segment your customers and better gauge where they are in their lifecycle with your company.
Why Our Customers Choose Xplenty
Ownership
We take ownership of your data pipelines. That means that our platform will ensure that your data continues to flow and that your pipelines won't break - and, if they do break, it's our problem, not yours. So rest easy knowing that Xplenty has got you covered.
Control
Xplenty offers you full flexibility when it comes to how much control you have over the process of data integration. That means that you choose exactly what data will be delivered, how it's going to be delivered, and when.
---
Ease of Use
You don't have to be tech-savvy to use Xplenty. There's no code, no engineering and no need to worry about messing up your data delivery.
Reach
Data integration used to be the domain of IT, data developers and BI. Xplenty changes all of this, allowing every team within a company - marketing, sales, product, finance, HR, etc. - to use the platform to power their analytics and gain important business insights.
Integrate Your Data Today!
Try Xplenty free for 7 days. No credit card required.