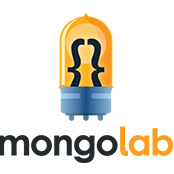 Google AdWords and MongoLab Integration
Google Adwords is an advertising tool that focuses on a cost-per-click model of paying for ads. Adwords tracks data on the performance of ads and ad campaigns, which can provide insights on if the budget for your ads is reflective of the value they bring to your company.
MongoLab is a managed MongoDB-as-a-service featuring highly-available MongoDB databases, automated backups, and web-based tools.