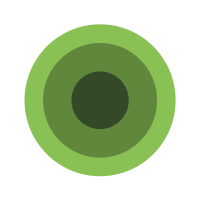 Integrate Google Analytics to Wootric
Google Analytics provides the tools necessary to extract and track a wide range of informational data acquired from web traffic, including place and time of access, duration of the visit and more. In addition, it can easily be integrated into other Google data services - like Adwords - to further increase the value of those services.
Visit Google Analytics Read the Docs
Integrate Google Analytics to Wootric
Popular Use Cases
Xplenty can extract any data that you need from Google Analytics. Here are some of our most popular use cases:
Accounts
Manage one or more accounts that contain data from one or several web properties. Since your account ID is tied to your properties, you can easily use this data to track web traffic throughout your company's web ventures.
Web Properties
Track traffic data for any of the websites or applications tied to your account. Using a property ID, gather data and link it to your account to accurately evaluate the success of these properties.
Adwords Link
Define the link between your Adwords ads and an Analytics web property. This will allow you to easily track and evaluate valuable ad data through Google Analytics.
Why We Like Google Analytics
Identify Your Target Audience
Use the "Audience" tool to gain important information about your users, including age, gender, location and interests.
Save Money
Google Analytics provides all the functionality of a paid tool with none of the cost. It can also give you important insights into where you should allocate your budget to save money and optimize your future spending.
Optimize Campaigns
Tracking things like traffic and keywords can help you get real-time insights into audience interest and campaign success. Use this information to make useful, trackable improvements over time.
Identify Weaknesses
Keeping track of metrics like page popularity and bounce rate can help you understand which pages are uninteresting, difficult to navigate, etc.
Matthew Greger
Director of Technology, Diray Media
We are currently using Xplenty for many of our ETL needs ingesting Google Adwords and Analytics, Facebook and Bing, among others, into our Redshift Data Warehouse. What sold us on Xplenty was your ability to keep the API's updated and in sync. We don't have to keep updating things on our end every time Google makes a change. The pipe doesn't break when using Xplenty.
Popular Use Cases
Xplenty can extract any data that you need from Wootric. Here are some of our most popular use cases:
Responses
Track the data associated with your survey responses. This allows Wootric to both provide you with analytic data about your NPS and integrate that data with your CRM.
End Users
Interact with data about your end users - including their contact information, their relationship with your company (such as what plan or product they use) and the date they were last surveyed - to gauge how out-of-date your data about each user may be. Then, use this information to decide if/when they should be surveyed again.
Declines
Monitor which surveys were declined and by whom. This data includes the ID of the respondent, the survey ID and the time at which it was declined. You can then identify which surveys were unsuccessful and which customers are unlikely to respond to surveys. This can help to accurately segment your customers and better gauge where they are in their lifecycle with your company.
Why Our Customers Choose Xplenty
Ownership
We take ownership of your data pipelines. That means that our platform will ensure that your data continues to flow and that your pipelines won't break - and, if they do break, it's our problem, not yours. So rest easy knowing that Xplenty has got you covered.
Control
Xplenty offers you full flexibility when it comes to how much control you have over the process of data integration. That means that you choose exactly what data will be delivered, how it's going to be delivered, and when.
---
Ease of Use
You don't have to be tech-savvy to use Xplenty. There's no code, no engineering and no need to worry about messing up your data delivery.
Reach
Data integration used to be the domain of IT, data developers and BI. Xplenty changes all of this, allowing every team within a company - marketing, sales, product, finance, HR, etc. - to use the platform to power their analytics and gain important business insights.
Integrate Your Data Today!
Try Xplenty free for 7 days. No credit card required.