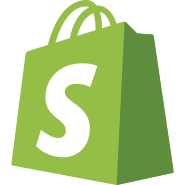 Integrate HubSpot to Shopify
Hubspot's services are centered around sales and marketing tools that help a company refocus their marketing efforts into inbound marketing. With Hubspot, a company can create content that attracts leads that are already interested in that company's products and services. Then, users can take advantage of Hubspot's marketing tools to collect contact information and customize visitors' experiences so that they are more likely to make the conversion from interested leads into happy customers.
Integrate HubSpot to Shopify
Popular Use Cases
Xplenty can extract any data that you need from HubSpot. Here are some of our most popular use cases:
Campaigns
See information on your various email campaigns and judge their large-scale success based on the status of the emails in that campaign i.e.how many emails were sent, delivered, opened, etc.
Contacts
Retrieve basic contact information like name, e-mail, unique ID, etc. This allows you to track those contacts in a number of other fields, which will help you score leads and gauge how effectively your customer interactions are translating into sales.
Contact list
Group your contacts together automatically based on a set of criteria - such as their lifecycle stage - or add them to a list manually. Then, use those lists to design targeted customer interactions, such as email campaigns.
Subscriptions
Track the status of various email subscriptions through a range of data, including who is subscribing, when emails are being sent and how the recipient is responding to the emails i.e.remaining subscribed, unsubscribing, reporting the email as spam, etc.
Email Events
Observe the activity on an individual email event. You can track the recipients and campaigns that those events are linked to and then see how the recipients interacted with the event i.e. if they opened the email, printed it, marked it as spam, forwarded it, etc.
Popular Use Cases
Xplenty can extract any data that you need from Shopify. Here are some of our most popular use cases:
Abandoned Checkout
Track checkouts that were added to a customer's cart but not completed as sales. This field includes data about the customer, the product and the reason for cancellation. It can help determine which products are most commonly abandoned at checkout and why, allowing you to run better predictive analyses about your future products and customers.
Customers
Retrieve basic customer information - such as ID, email, mailing address, and name - as well as data about customer behavior, such as the last order a customer made, their total amount spent or how many orders they have made with your company. You can then use this data to focus your marketing efforts towards specific customers or demographics.
Orders
Retrieve important data about an order request, such as customer contact information, the product ordered or the status of the order itself. Then, use this field to track important sales data like what products are being ordered the most or sales trends based on region or product price.
Products
Create any number of product groupings and view data ranging from the product name and product ID to how much the product weighs, when it was created and how much it costs. Then, use that data to track trends and understand what types of products have been successful and why.
Transactions
Track any exchange of money that occurs on Shopify, including completed sales, refunds and voided orders. This data can also track the actual revenue generated from your orders via their order ID's, which will provide you with a sales-focused view of how well your business is performing.
Refunds
Capture data from any transaction where the money has been refunded to the customer or any transaction where an item has been returned after being ordered. You can then view details about how much was refunded, what products were returned and whether or not those products have been restocked. This information can ultimately help you understand which products are successful, which are not and why.
Why Our Customers Choose Xplenty
Ease of Use
You don't need to a be a developer in order to use Xplenty - the only skill set you need is to understand your data. That said, if you want to, you can write custom code, functions or interact with our extensive API.
Ownership
We take ownership of your data pipelines. That means that our platform will ensure that your data continues to flow and that your pipelines won't break - and, if they do break, it's our problem, not yours. So rest easy knowing that Xplenty has got you covered.
---
Control
Xplenty offers you full flexibility when it comes to how much control you can have over the process of data integration. That means that you choose exactly what data will be delivered, how it's going to be delivered, and when - no restrictions and no confusing schedules.
Reliability
With over 100 integrations, you can be sure that you will be able to connect every aspect of your business, every time.
Integrate Your Data Today!
Try Xplenty free for 7 days. No credit card required.