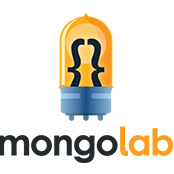 IBM SoftLayer Object Storage and MongoLab Integration
About IBM SoftLayer Object Storage
Based on OpenStack Swift, IBM SoftLayer Object Storage lets you store, retrieve, and leverage large amounts of data using IBM SoftLayer's tagging and search capabilities.
About MongoLab
MongoLab is a managed MongoDB-as-a-service featuring highly-available MongoDB databases, automated backups, and web-based tools.
---
Integrate IBM SoftLayer Object Storage With MongoLab, Today!
Get a 7-day free trial. No credit card necessary.