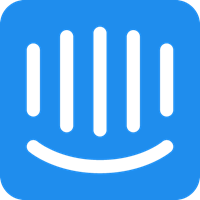 Thanks for voting!
Integrate Intercom to Xero
Intercom is a powerful set of tools for better managing your company's customer support system. It includes a help center with a feedback system, which you can use to focus future articles on the growing needs of your customers, and it also provides a robust conversation system that allows you to assign support teams to customers based on specific criteria (about the customer or discussion topic), rather than just based on availability. Intercom is designed to create a more effective customer support network by specifically tracking and targeting your customers' needs.
Vote for Intercom to Xero
Popular Use Cases
Xplenty can extract any data that you need from Intercom. Here are some of our most popular use cases:
Conversations
Track the content of conversations and who is involved in them. This can be used to generate data about which topics customers are most concerned with so that you can further focus your support efforts accordingly.
Tags
Sort specific groups of users and companies that you are communicating with by creating an easily searchable tag that permeates all of your intercom databases, and you can use that tag to integrate other data about those groups throughout intercom.
Users
Collect valuable customer data for your CRM, including basic contact info such as name, email address, and phone number but also more specific data, such as when they signed up, last signed in, and the tags associated with them.
Companies
Track the progress of your business relationship with companies (including a list of their users). Use that data to monitor how well your support network is meeting a company's needs and how much of your overall revenue comes from each of the companies that are interacting with your business via intercom.
Segments
Automatically categorize users based on set criteria. Then Intercom can assign support teams based on that criteria, which allows you to more easily match customers with the support team members that can best assist them.
Popular Use Cases
Xplenty can extract any data that you need from Xero. Here are some of our most popular use cases:
Accounts
Retrieve data about any account you have in Xero - bank accounts, expense accounts, sales accounts, etc., - including the account's name, ID, type, and description. Then, integrate this data with other endpoints - like invoices and payments - to track income and expense details for each account. This will provide you with a more comprehensive understanding of your company's overall financial performance.
Bank Transactions
Track all bank transactions that are captured by Xero, including both payments that you have received and business expenses that you have paid. Then, use that data to gain a better understanding of your finances. Specifically, look at details gathered from those transactions - such as the bank account IDs, transaction dates, amounts paid, relevant contact IDs, and type of transaction - to better understand your finances and see if any changes need to be made.
Contacts
Get a range of important accounting data for different contacts within your Xero database. This includes communication details - like the contact's name, email address, and organization - as well as details about their relationship with your company, such as their outstanding balance and their customer status.
Bank Transfers
Create or retrieve data related to any bank transfers to or from accounts that are linked to Xero. This can include the name and ID of every involved account, the amount that was transferred, and the date the transfer happened. This data can help you keep track of your bank accounts so that you can maintain an accurate and clean accounting database.
Invoices
Retrieve data for any invoice that has been prepared and sent using Xero, including its total amount, due date, associated contacts, and relevant payment IDs. This data can help you accurately track a variety of financial metrics, including your sales data and your expected revenue.
Payments
Get details about any payments that were sent to Xero for accounting, including the payment date, amount, and any unique identifiers that are associated with it, including account ID and invoice ID. Then, use those IDs to link the payments back to relevant accounts, contacts, and invoices. This will help you create more detailed and accurate sales analytics.
Why Our Customers Choose Xplenty
Ownership
We take ownership of your data pipelines. That means that our platform will ensure that your data continues to flow and that your pipelines won't break - and, if they do break, it's our problem, not yours. So rest easy knowing that Xplenty has got you covered.
Control
Xplenty offers you full flexibility when it comes to how much control you have over the process of data integration. That means that you choose exactly what data will be delivered, how it's going to be delivered, and when.
---
Ease of Use
You don't have to be tech-savvy to use Xplenty. There's no code, no engineering and no need to worry about messing up your data delivery.
Reach
Data integration used to be the domain of IT, data developers and BI. Xplenty changes all of this, allowing every team within a company - marketing, sales, product, finance, HR, etc. - to use the platform to power their analytics and gain important business insights.
Integrate Your Data Today!
Try Xplenty free for 7 days. No credit card required.