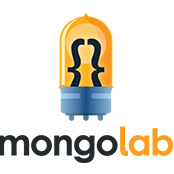 MongoLab and Amazon RDS Integration
MongoLab is a managed MongoDB-as-a-service featuring highly-available MongoDB databases, automated backups, and web-based tools.
Amazon Relational Database Service (Amazon RDS) makes it easy to set up, operate, and scale a relational database in the cloud. It provides cost-efficient and resizable capacity while managing time-consuming database management tasks, freeing you up to focus on your applications and business.
Amazon RDS gives you online access to the capabilities of a MySQL, Oracle, Microsoft SQL Server, PostgreSQL, or Amazon Aurora relational database management system.