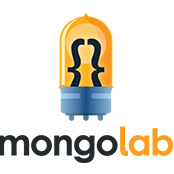 MongoLab and Amazon Redshift Integration
About MongoLab
MongoLab is a managed MongoDB-as-a-service featuring highly-available MongoDB databases, automated backups, and web-based tools.
About Amazon Redshift
Amazon Redshift is a fast, fully managed, petabyte-scale data warehouse solution that makes it simple and cost-effective to efficiently analyze all your data using your existing business intelligence tools. Xplenty is a data integration service that integrates with Amazon Redshift allowing users to transform and load data directly from any data store into an Amazon Redshift instance.
---
Integrate MongoLab With Amazon Redshift, Today!
Try Xplenty free for 7 days. No credit card required.