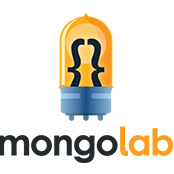 MongoLab and Google BigQuery Integration
About MongoLab
MongoLab is a managed MongoDB-as-a-service featuring highly-available MongoDB databases, automated backups, and web-based tools.
About Google BigQuery
Querying massive datasets can be time consuming and expensive without the right hardware and infrastructure. Google BigQuery solves this problem by enabling super-fast, SQL-like queries against append-only tables, using the processing power of Google's infrastructure. Simply move your data into BigQuery and let us handle the hard work.
---
Integrate MongoLab With Google BigQuery, Today!
Get a 7-day free trial. No credit card necessary.