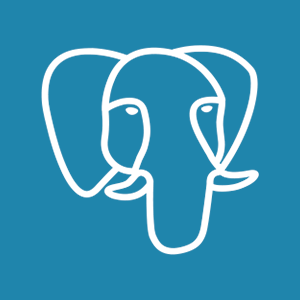 Integrate PostgreSQL to MailChimp
With more than 15 years of active development, PostgreSQL has become one of the most powerful open source object-relational database systems available.
Integrate PostgreSQL to MailChimp
Stable
PostgreSQL doesn't crash - even as you scale your system, making it one of the most reliable options available today.
Scalable
PostgreSQL is extremely programmable and designed for high-volume environments. That means that custom procedures can be created and saved to simplify repeated, complicated database operations.
Comprehensive
This RDBM is a comprehensive system with many third-party tools made for designing, managing and using the management system.
Cost-Effective
PostgreSQL is open source and free, but with all of the power of paid RDBMs.
Xplenty can extract any data that you need from PostgreSQL. With our user-friendly platform and comprehensive integration capabilities, your database will be more organized and complete than ever before.
Popular Use Cases
Xplenty can extract any data that you need from MailChimp. Here are some of our most popular use cases:
Conversations
Monitor replies to your email campaigns based on a number of filters, including which campaigns have unread messages, which replies are part of a specific campaign and the dates that the replies were sent on. This allows you to more carefully track customer responses to your marketing efforts so that you can integrate that data into your marketing analytics efforts.
Reports
Track an array of analytical data about your MailChimp campaigns, including how many emails have been sent, whether they were delivered or bounced and how the recipients interacted with them (whether they opened them, forwarded them, subscribed, unsubscribed, etc). These reports can inform future campaign design by providing you with deeper analytics about which campaigns were most successful and why.
Campaigns
Retrieve data about your email campaigns, including the recipients, the type of campaign and how many emails have been delivered since the campaign began. You can then use this information to closely monitor the success of each campaign, which can be especially useful for those that are designed to test for marketing effectiveness, such as A/B campaigns.
Lists
Create a list of contacts that are subscribed to your email campaigns and define details about the campaigns themselves (like the email address that the emails will send from). Then, you can request metrics related to that list, such as how many emails have been delivered, how many subscribers the list has and how many people have unsubscribed since a campaign began.
Automations
Create targeted, automatic campaigns that will send emails in response to time-based and activity-based triggers. You can also use this endpoint to retrieve information about a specific automation, including how many emails have been delivered, what the defined triggers are and who the recipients are.
Why Our Customers Choose Xplenty
Ownership
We take ownership of your data pipelines. That means that our platform will ensure that your data continues to flow and that your pipelines won't break - and, if they do break, it's our problem, not yours. So rest easy knowing that Xplenty has got you covered.
Control
Xplenty offers you full flexibility when it comes to how much control you have over the process of data integration. That means that you choose exactly what data will be delivered, how it's going to be delivered, and when.
---
Ease of Use
You don't have to be tech-savvy to use Xplenty. There's no code, no engineering and no need to worry about messing up your data delivery.
Reach
Data integration used to be the domain of IT, data developers and BI. Xplenty changes all of this, allowing every team within a company - marketing, sales, product, finance, HR, etc. - to use the platform to power their analytics and gain important business insights.