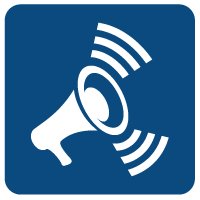 Integrate Promoter.io to Taboola
Promoter.io generates a Net Promoter Score (NPS) for companies by sending their customers surveys and using the results to segment them into promoters, passives, and detractors. It can also evaluate written customer feedback - assessing it for positivity and negativity - and allow users to add relevant tags to customer responses. Users can then view an analytics dashboard in Promoter.io to track a company's NPS over time and monitor the emergence of various response trends.
Visit Promoter.io Read the Docs
Integrate Promoter.io to Taboola
Popular Use Cases
Xplenty can extract any data that you need from Promoter.io. Here are some of our most popular use cases:
Contacts
Create or retrieve data about a contact, including their name, contact ID, email, and any attributes that have been assigned to them. Then, use those attributes to filter your NPS analytics so that they show company performance within a more specific set of parameters.
Campaigns
Set up an email campaign on Promoter.io by providing the name of the campaign, the dates it will run, and the contact list the campaign is being sent to. Then, specify whether to survey the entire contact list or only contacts that haven't been surveyed yet. This will allow you to create specialized campaigns for the new recipients on your lists.
Feedbacks
Retrieve customer feedback that Promoter.io has collected, including the contact information for the respondee, the score they chose, any comments they left, and whether those comments are positive or negative.
Contact Lists
Create or modify a list of recipients that you wish to survey. You can choose to allow Promoter.io to automatically add contacts as you survey them, or you can integrate Promoter.io with an existing contact list that you wish to survey.
Email Templates
Personalize the email templates used for your survey campaigns by branding them with your logo, writing introductions to the survey questions, or specifying what products or companies the surveys are for.
Popular Use Cases
Xplenty can extract any data that you need from Taboola. Here are some of our most popular use cases:
Campaigns
Manage the details of one or more of your ad campaigns, including the financial details - such as cost-per-click (CPC), spending limit, and daily cap - and preferred targets for the campaign i.e. publishers, countries, platforms, etc. This ensures that your campaigns are personalized for the audience most likely to engage them.
Reports
Retrieve performance reports that include advertiser-relevant data - such as CPC, impressions, total clicks, etc. - as well as publisher metrics, like detailed analytics on the revenue that is being generated by a page. This information allows publishers and advertisers to gauge how to best maximize their discovery-based marketing performance.
Resources
Request resources that can help set up a campaign on Taboola, including the supported regions and region codes, which platforms are supported, and a dictionary that lists all of the terms that can be used when requesting these resources. Then, use this information to customize a campaign that will provide more effective targeting.
Why Our Customers Choose Xplenty
Ownership
We take ownership of your data pipelines. That means that our platform will ensure that your data continues to flow and that your pipelines won't break - and, if they do break, it's our problem, not yours. So rest easy knowing that Xplenty has got you covered.
Control
Xplenty offers you full flexibility when it comes to how much control you have over the process of data integration. That means that you choose exactly what data will be delivered, how it's going to be delivered, and when.
---
Ease of Use
You don't have to be tech-savvy to use Xplenty. There's no code, no engineering and no need to worry about messing up your data delivery.
Reach
Data integration used to be the domain of IT, data developers and BI. Xplenty changes all of this, allowing every team within a company - marketing, sales, product, finance, HR, etc. - to use the platform to power their analytics and gain important business insights.
Integrate Your Data Today!
Try Xplenty free for 7 days. No credit card required.