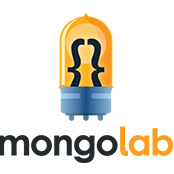 Salesforce and MongoLab Integration
Salesforce is a CRM service that provides access to all sorts of useful data by logging and collecting customer interactions, regardless of where they take place. Whether it's a phone call, a website transaction, or a post on social media, Salesforce can offer instant customer data, which allows for faster, more informed decisions when running a business.
MongoLab is a managed MongoDB-as-a-service featuring highly-available MongoDB databases, automated backups, and web-based tools.