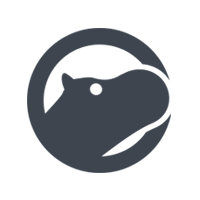 Thanks for voting!
Integrate Shippo to Amazon Redshift
The multi-carrier shipping API for USPS API, UPS API, FedEx API, DHL API and more. Get rates, print labels, track shipments and more with our API and dashboard.
Integrate Shippo to Amazon Redshift
Why Our Customers Choose Xplenty
Ease of Use
You don't need to a be a developer in order to use Xplenty - the only skill set you need is to understand your data. That said, if you want to, you can write custom code, functions or interact with our extensive API.
Ownership
We take ownership of your data pipelines. That means that our platform will ensure that your data continues to flow and that your pipelines won't break - and, if they do break, it's our problem, not yours. So rest easy knowing that Xplenty has got you covered.
---
Control
Xplenty offers you full flexibility when it comes to how much control you can have over the process of data integration. That means that you choose exactly what data will be delivered, how it's going to be delivered, and when - no restrictions and no confusing schedules.
Reliability
With over 100 integrations, you can be sure that you will be able to connect every aspect of your business, every time.
Xplenty and Amazon Redshift
Xplenty's data integration service can read data from and write data to Amazon Redshift securely and easily. Xplenty can be used to offload ETL workload from Redshift, allowing each platform to do what it does best: Xplenty for data integration and data preparation and Amazon Redshift for real-time querying.
Integrate Your Data Today!
Try Xplenty free for 7 days. No credit card required.