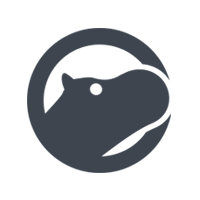 Thanks for voting!
Integrate Shippo to Periscope Data
The multi-carrier shipping API for USPS API, UPS API, FedEx API, DHL API and more. Get rates, print labels, track shipments and more with our API and dashboard.
Vote for Shippo to Periscope Data
Why Our Customers Choose Xplenty
Ownership
We take ownership of your data pipelines. That means that our platform will ensure that your data continues to flow and that your pipelines won't break - and, if they do break, it's our problem, not yours. So rest easy knowing that Xplenty has got you covered.
Control
Xplenty offers you full flexibility when it comes to how much control you have over the process of data integration. That means that you choose exactly what data will be delivered, how it's going to be delivered, and when.
---
Ease of Use
You don't have to be tech-savvy to use Xplenty. There's no code, no engineering and no need to worry about messing up your data delivery.
Reach
Data integration used to be the domain of IT, data developers and BI. Xplenty changes all of this, allowing every team within a company - marketing, sales, product, finance, HR, etc. - to use the platform to power their analytics and gain important business insights.
Xplenty and Periscope Data
Periscope Data lets you run super fast SQL queries on your data stores. It plugs directly into your SQL-based databases and lets you run SQL queries on billions of records. Using Xplenty, you can integrate, transform and manipulate data from external sources such as Salesforce, Google Analytics, Google Adwords, MongoDB and more, and push it to a supported Periscope data store. You can use Xplenty to push data into MySql, Postgres, AWS Redshift, Google BigQuery and SQL Server data stores.
Integrate Your Data Today!
Try Xplenty free for 7 days. No credit card required.