Integrate Sparkpost to Google AdWords
Sparkpost is a cloud-based, API-driven email delivery service focused on providing reliable, high-quality, automated email campaigns. It ensures a 98% email delivery rate while facilitating transactional emails from a variety of triggers, including web purchases, account sign-ups, and password changes.
Integrate Sparkpost to Google AdWords
Popular Use Cases
Xplenty can extract any data that you need from Sparkpost. Here are some of our most popular use cases:
Domains (Bounce, Inbound, and Tracking)
Create custom domains that replace both the default domains for bounced and inbound messages and the domain that Sparkpost uses to track email clickthroughs. This allows you to easily monitor email events, label various message types, and set up customized metric tracking.
Account
Retrieve data about your Sparkpost account, including your usage statistics, account status, and subscription details. You can also use this endpoint to update your account and change account options like which data you are tracking and whether or not to allow transactional messages.
Metrics
Track a wide range of email campaign metrics, including how many times links were clicked, how many messages were injected into Sparkpost, and how many messages were bounced, rejected, or delivered successfully. You can access this endpoint to generate deeper, more accurate analytics about your email campaigns so that you can focus on improving their performance.
Recipient Lists
Set up and/or retrieve a list of recipients for an email campaign. This includes a unique I.D. for the list, a name for the list, and the name, email, demographical data, and relevant tags for each recipient on the list. Then, use this endpoint to manage, track, and focus your email campaigns in Sparkpost.
Popular Use Cases
Xplenty can extract any data that you need from Google AdWords. Here are some of our most popular use cases:
Ad Groups
Monitor ads that share a single budget and bid amount, allowing you to efficiently track ad performance, change your bidding strategy, and ensure that an ad group is giving you the right return on your investment.
Campaigns
Organize ad groups into campaigns and set a single budget and bidding frequency. With this, you can better manage the expense of your ads and ensure that you are running the right ads for your purposes.
Why We Like Google AdWords
Cost-Effective
Adwords follows a pay-per-click model and you can set a limit for your daily ad spend. This means that your advertising costs will never go over budget.
Measurable
With Google Adwords, you can measure everything - number of clicks, click-through rate (CTR), number of impressions, conversion rate, etc. - so that you can fully understand your effectiveness and ROI.
Targeted
With Adwords' sophisticated targeting - which includes location targeting, mobile targeting, language targeting and more - you will always reach a segmented, highly relevant audience.
Flexible
The Adwords tool is compatible with a range of other marketing tools and softwares. Additionally, you can easily change your targeting and budget as your business' needs evolve.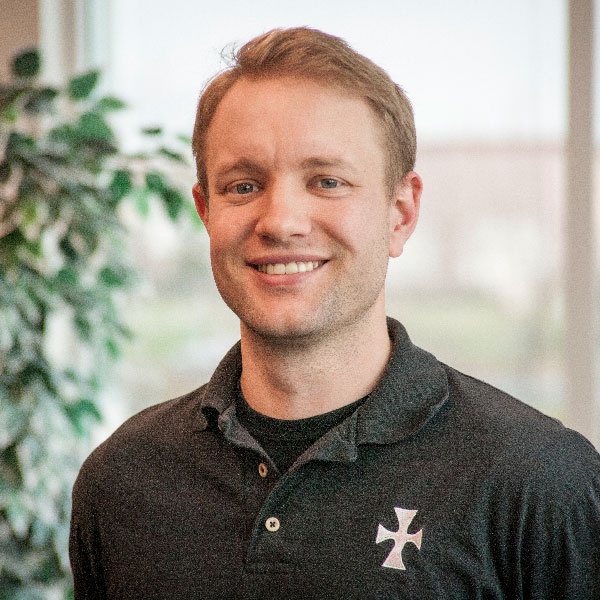 Alex Townsend
Senior Business Analyst, iCharts
Xplenty makes it much easier to extract and analyze data from disparate systems. More importantly, it gives us back our time to focus on making decisions and taking action based on insights.
Why Our Customers Choose Xplenty
Ownership
We take ownership of your data pipelines. That means that our platform will ensure that your data continues to flow and that your pipelines won't break - and, if they do break, it's our problem, not yours. So rest easy knowing that Xplenty has got you covered.
Control
Xplenty offers you full flexibility when it comes to how much control you have over the process of data integration. That means that you choose exactly what data will be delivered, how it's going to be delivered, and when.
---
Ease of Use
You don't have to be tech-savvy to use Xplenty. There's no code, no engineering and no need to worry about messing up your data delivery.
Reach
Data integration used to be the domain of IT, data developers and BI. Xplenty changes all of this, allowing every team within a company - marketing, sales, product, finance, HR, etc. - to use the platform to power their analytics and gain important business insights.
Xplenty and Google AdWords
Xplenty can help prepare data for you so that you can more easily determine both the correct keywords to choose and how valuable each click from users searching for those keywords will be to you. Xplenty can pull from data created by adwords, including direct market data such as cost-per-click, number of clicks, views, conversions, etc., as well as more indirect marketing data such as the demographics of the users clicking your ad (age, gender, location, etc.). You can then use Xplenty to prepare and transform that data in several ways that can help to give you a clearer view of your overall market performance on Adwords. Additionally, you can use Xplenty to merge that data with data from other sources, such as Google Analytics, Hubspot, and Marketo in order to give you a wider view of how well your ad is functioning within Adwords. Finally, Xplenty can move that transformed, sorted, and merged data to a data warehouse, which can allow you to more easily follow historical trends and create a fuller, more accurate view of your ad's performance in Google Adwords over time. Ultimately, Xplenty helps you to explore the data provided by Google Adwords in a clear and accurate way, which allows you to properly optimize your advertising options.
Integrate Your Data Today!
Try Xplenty free for 7 days. No credit card required.