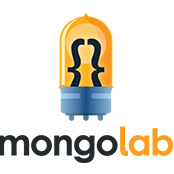 Stripe and MongoLab Integration
Stripe is a SaaS payment management tool. It is built to be an all-in-one payment solution for any business, whether that business offers an on-demand service, traditional product sales, or subscription-based services. Stripe's tools are designed to help users with a variety of tasks related to running those businesses, including: issuing refunds, processing orders, and managing different subscriptions.
MongoLab is a managed MongoDB-as-a-service featuring highly-available MongoDB databases, automated backups, and web-based tools.