Integrate Taboola to MySQL
Taboola is a discovery-driven content marketing service for both advertisers and publishers that is designed to offer visitors highly personalized external content while they engage with a publisher's website. Taboola accomplishes this level of personalization through a predictive analysis engine that looks at a wide range of data points, including demographic data, browsing history, purchase history, etc. Then, it chooses and displays the discovery links that are most likely to engage those visitors, thereby increasing the likelihood of conversion.
Integrate Taboola to MySQL
Popular Use Cases
Xplenty can extract any data that you need from Taboola. Here are some of our most popular use cases:
Campaigns
Manage the details of one or more of your ad campaigns, including the financial details - such as cost-per-click (CPC), spending limit, and daily cap - and preferred targets for the campaign i.e. publishers, countries, platforms, etc. This ensures that your campaigns are personalized for the audience most likely to engage them.
Reports
Retrieve performance reports that include advertiser-relevant data - such as CPC, impressions, total clicks, etc. - as well as publisher metrics, like detailed analytics on the revenue that is being generated by a page. This information allows publishers and advertisers to gauge how to best maximize their discovery-based marketing performance.
Resources
Request resources that can help set up a campaign on Taboola, including the supported regions and region codes, which platforms are supported, and a dictionary that lists all of the terms that can be used when requesting these resources. Then, use this information to customize a campaign that will provide more effective targeting.
Easy-to-Use
MySQL is easy to install, setup and use. It also comes with the assurance of 24/7 uptime, making it one of the most reliable SQL options on the market.
Cost-Effective
MySQL is open source and, depending on your plan, free. Even if you opt for a paid option, it is significantly less expensive than many of the other database options on the market.
Mature
MySQL is an extremely established database, meaning that there's a huge community, extensive testing and quite a bit of stability.
Compatible
MySQL is available for all major platforms, including Linux, Windows, Mac, BSD and Solaris. It also has connectors to languages like Node.js, Ruby, C#, C++, Java, Perl, Python and PHP, meaning that it's not limited to SQL query language.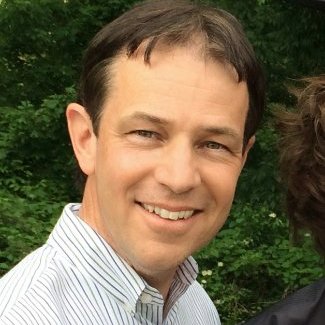 David Cox
Systems Director, Key Impact
We use Xplenty for transforming and merging of our Salesforce and MySQL data into consolidated objects for our analysts. In the past, our choices were manually uploading the data into Salesforce or incurring additional expense employing a third party app to automate the insertion of records. Needless to say we are delighted that Salesforce is now a destination within Xplenty. It has streamlined our processes and reduced our costs by making it both more efficient and easier to manage.
Why Our Customers Choose Xplenty
Ownership
We take ownership of your data pipelines. That means that our platform will ensure that your data continues to flow and that your pipelines won't break - and, if they do break, it's our problem, not yours. So rest easy knowing that Xplenty has got you covered.
Control
Xplenty offers you full flexibility when it comes to how much control you have over the process of data integration. That means that you choose exactly what data will be delivered, how it's going to be delivered, and when.
---
Ease of Use
You don't have to be tech-savvy to use Xplenty. There's no code, no engineering and no need to worry about messing up your data delivery.
Reach
Data integration used to be the domain of IT, data developers and BI. Xplenty changes all of this, allowing every team within a company - marketing, sales, product, finance, HR, etc. - to use the platform to power their analytics and gain important business insights.
Xplenty can extract any data that you need from MySQL. With our user-friendly platform and comprehensive integration capabilities, your database will be more organized and complete than ever before.
Integrate Your Data Today!
Try Xplenty free for 7 days. No credit card required.