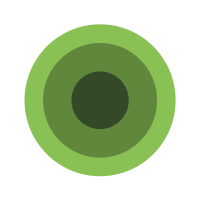 Integrate Wootric to Amazon Aurora
Wootric is a service that can create customers surveys and turn their responses into a measurable metric of customer happiness called a Net Promoter Score (NPS). Wootric's surveys are designed to get the most responses possible by being both simpler and less aggressive than traditional surveys. The data gathered from these surveys can be used to rate and segment customers as well as offer analytics about your customer base at large.
Integrate Wootric to Amazon Aurora
Popular Use Cases
Xplenty can extract any data that you need from Wootric. Here are some of our most popular use cases:
Responses
Track the data associated with your survey responses. This allows Wootric to both provide you with analytic data about your NPS and integrate that data with your CRM.
End Users
Interact with data about your end users - including their contact information, their relationship with your company (such as what plan or product they use) and the date they were last surveyed - to gauge how out-of-date your data about each user may be. Then, use this information to decide if/when they should be surveyed again.
Declines
Monitor which surveys were declined and by whom. This data includes the ID of the respondent, the survey ID and the time at which it was declined. You can then identify which surveys were unsuccessful and which customers are unlikely to respond to surveys. This can help to accurately segment your customers and better gauge where they are in their lifecycle with your company.
Why We Like Amazon Aurora
MySQL Compatibility
Aurora is compatible with MySQL, meaning that applications, drivers and code that rely on MySQL can be used in Aurora quickly and easily.
Self-Healing
Aurora performs automatic error scans of data blocks and disks so that fewer problems or mistakes go unnoticed.
Cost-Effective
The service is pay-per-use, meaning that you only pay for what you use and that you have the option to scale as your company grows.
Secure
The database engine encrypts everything - including data that's in transit, automated backups, snapshots, replicas and data at rest - through the AWS Key Management Service for advanced data security.
Why Our Customers Choose Xplenty
Ownership
We take ownership of your data pipelines. That means that our platform will ensure that your data continues to flow and that your pipelines won't break - and, if they do break, it's our problem, not yours. So rest easy knowing that Xplenty has got you covered.
Control
Xplenty offers you full flexibility when it comes to how much control you have over the process of data integration. That means that you choose exactly what data will be delivered, how it's going to be delivered, and when.
---
Ease of Use
You don't have to be tech-savvy to use Xplenty. There's no code, no engineering and no need to worry about messing up your data delivery.
Reach
Data integration used to be the domain of IT, data developers and BI. Xplenty changes all of this, allowing every team within a company - marketing, sales, product, finance, HR, etc. - to use the platform to power their analytics and gain important business insights.
Xplenty and Amazon Aurora
Xplenty's data integration service can read data from and write data to Amazon Aurora securely and easily, allowing users to transform and load data directly from any data store into an Amazon Aurora instance. That means more accurate data, comprehensive analytics and helpful business insights - with no extra footwork.
Integrate Your Data Today!
Try Xplenty free for 7 days. No credit card required.