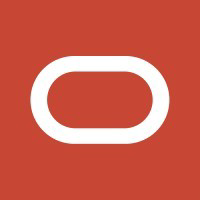 Integrate CloudTrail to Oracle
AWS CloudTrail is a web service that records AWS API calls for your account and delivers log files to you. The recorded information includes the identity of the API caller, the time of the API call, the source IP address of the API caller, the request parameters, and the response elements returned by the AWS service.
With CloudTrail, you can get a history of AWS API calls for your account, including API calls made via the AWS Management Console, AWS SDKs, command line tools, and higher-level AWS services (such as AWS CloudFormation). The AWS API call history produced by CloudTrail enables security analysis, resource change tracking, and compliance auditing.
Visit CloudTrail Read the Docs
Integrate CloudTrail to Oracle
Reliability
Oracle databases have proven to delivery high integrity of data storage and consistently high performance.
Functionality
Oracle provides a combination of high-level technology and integrated business solutions, making it the perfect choice for companies that have a lot of data to store and access.
Performance
Oracle offers high-speed, highly-organized databases, even with large databases.
Multiple Database Support
With Oracle, you can easily move your data from node to node within a network, making it one of the most flexible database options.
Why Our Customers Choose Xplenty
Ownership
We take ownership of your data pipelines. That means that our platform will ensure that your data continues to flow and that your pipelines won't break - and, if they do break, it's our problem, not yours. So rest easy knowing that Xplenty has got you covered.
Control
Xplenty offers you full flexibility when it comes to how much control you have over the process of data integration. That means that you choose exactly what data will be delivered, how it's going to be delivered, and when.
---
Ease of Use
You don't have to be tech-savvy to use Xplenty. There's no code, no engineering and no need to worry about messing up your data delivery.
Reach
Data integration used to be the domain of IT, data developers and BI. Xplenty changes all of this, allowing every team within a company - marketing, sales, product, finance, HR, etc. - to use the platform to power their analytics and gain important business insights.
Xplenty can extract any data that you need from Oracle. With our user-friendly platform and comprehensive integration capabilities, your database will be more organized and complete than ever before.
Integrate Your Data Today!
Try Xplenty free for 7 days. No credit card required.