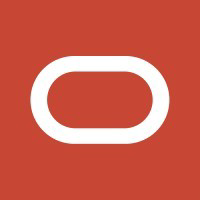 Integrate Pipedrive to Oracle
Pipedrive creates a visual sales pipeline that allows businesses to better manage each stage of their deals. Additionally, Pipedrive provides detailed analytics that show how many deals are won and lost, what stages they are lost at, and how individual agents are performing based on various metrics.
Integrate Pipedrive to Oracle
Popular Use Cases
Xplenty can extract any data that you need from Pipedrive. Here are some of our most popular use cases:
Deals
Retrieve information - like deal ID, associated users, estimated timeline and expected revenue - about any deals that your company has engaged in. This will allow you to better gauge the profitability of individual deals or track deal trends throughout your sales history.
Persons
Add, track, or modify contacts that have begun their journey through your sales pipeline. You can see what deals are attached to a person, what organizations they belong to, and what activities are scheduled for that person. This information can help you decide the best course of action for moving that person along your sales pipeline and winning the deals you have with them.
Products
Track products that your company is selling - by product name, price, or product code - or associate products with specific deals in your pipeline. This will give you a more detailed view of the revenue generated by specific products, allowing you to better prioritize them in your sales pipeline.
Activities
Fetch data about an activity that is scheduled in your pipeline. This could include things like the activity's type, due date, and status, along with associated deals, contacts, and organizations. Then, use that data to track the progress and effectiveness of various activities that are being performed to help you win deals.
Organizations
Get data about an organization that has deals in your pipeline, including the organization's ID, associated persons, and related deals. This will allow you to track which organizations are delivering the most profitable deals and the best leads.
Reliability
Oracle databases have proven to delivery high integrity of data storage and consistently high performance.
Functionality
Oracle provides a combination of high-level technology and integrated business solutions, making it the perfect choice for companies that have a lot of data to store and access.
Performance
Oracle offers high-speed, highly-organized databases, even with large databases.
Multiple Database Support
With Oracle, you can easily move your data from node to node within a network, making it one of the most flexible database options.
Why Our Customers Choose Xplenty
Ownership
We take ownership of your data pipelines. That means that our platform will ensure that your data continues to flow and that your pipelines won't break - and, if they do break, it's our problem, not yours. So rest easy knowing that Xplenty has got you covered.
Control
Xplenty offers you full flexibility when it comes to how much control you have over the process of data integration. That means that you choose exactly what data will be delivered, how it's going to be delivered, and when.
---
Ease of Use
You don't have to be tech-savvy to use Xplenty. There's no code, no engineering and no need to worry about messing up your data delivery.
Reach
Data integration used to be the domain of IT, data developers and BI. Xplenty changes all of this, allowing every team within a company - marketing, sales, product, finance, HR, etc. - to use the platform to power their analytics and gain important business insights.
Xplenty can extract any data that you need from Oracle. With our user-friendly platform and comprehensive integration capabilities, your database will be more organized and complete than ever before.
Integrate Your Data Today!
Try Xplenty free for 7 days. No credit card required.